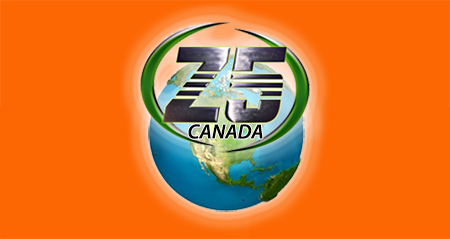 SAVE MONEY ON FUEL COSTS TODAY
Save on Fuel, Reduce Pollutant Emissions, Increase Engine's Power and Life








By Ilia Ushamarsky|
Z5 Blog
October 5, 2013
Fuel Saver Tips - Tips To Help You Save Money On Fuel
You might believe you have to take drastic measures in order to save money on gas right? Well
the truth is all you need are a few good fuel saver tips that can really help you to be in
the know. Keeping your fuel costs down is not about making dramatic improvements to your car
that you might not be able to afford. It is about you doing simple things like what I am going
to mention in this article.

These fuel saver tips are designed to help you get an overall better quality of fuel that will
last longer in your tank as well as stay ahead of consumer demand. Following these fuel saver
tips should result in measurable savings that you will appreciate. And what makes them even
better is you will not have to invest a lot of time to put them to use.

Check for the times a gas station refills their gas tanks

If you want a really good fuel saver tip, a good one would be for you to learn when a particular
gas station refills their gas tanks. A lot of people never give this much though and what they
end up doing is going to different gas stations that offer a small price difference. This is
a waste of time in a lot of cases, because you usually have to go out of your way in order to
get the savings. Instead, focus on just one gas station and learn when they refill their tanks.

Now why is this important and how is it going to help you save on gas? Well what you want to do is
wait for a little while after the tanks have been filled up. You will not want to put gas in your
car from that station yet. Waiting for about two days is what you want to do. The reason for this
is so that you do not get the old stock of liquid that has been mixed due to the refill. When you
get gas like this is is going to hurt fuel efficiency. So keep this in mind.

Be sure to fill up your car all the way when putting in gas

There are lots of people who seem to put whatever money they can into their car and they never fill
up their tanks completely. This is the wrong way to go. When you go to a gas station, especially if
you have gone there because they offer a slight price different over another gas station, you want
to fill up your tank all the way. What this is going to do for you is save you lots of time and it
is also going to save you travel.

You will also be able to save money by making fewer trips to the gas station. You never know when
the price of gas is going to go up, so you do not want to get small amounts of gas when you go to
the station. This is a really good gas saver tip. Another good piece of advice I can give people
would be for them fill up their tanks as much as they can before any serious holiday.

Prices usually go up during the holiday season because more people are traveling on the road.
This leads to increased demand and the prices go up accordingly..

Instead of the fuel saver tips mentioned in this article, maybe you would like a fuel saver device
instead. A fuel saver device is a good investment to make and it offers you the chance to save on
gas better than a lot of other methods. One good product you might want to look into would be the Z5
The Z5 is a product that combines gas savings with superior engine performance and lesser pollutants
emissions. You can see how good it is for yourself when you visit http://z5canada.ca.



Copyright 2012 by "VIS Inc" All Rights reserved E-Mail: info@z55555.ca
THE Z5 IS UNIQUE, SMART AND SIMPLE